Description
Mad Catz R.A.T. 1+ Optical Gaming Mouse
Weighting in at a trim 60 grams, the R.A.T. 1+ is designed to cope with razer-sharp reactions and precision accuracy. The signature adjustable palm rest allows the R.A.T. 1+ to quickly adapt to different styles of grip, while the smooth PTFE glide feet and non-slip surface texture provide comfort and speed when gamers need it most. In addition, the adjustable DPI offers maneuverability to match the gamer's preference.
Super Lightweight Design
Built around a super-lightweight design, the R.A.T. 1+ only weighs 57g (without cable), ideal to take on the go.

Adjustable Palm Rest
Create the perfect grip with the adjustable palm rest, letting you play in comfort.

F.L.U.X. Software
F.L.U.X. software (Windows only) lets you customize your settings, including creating unlimited user profiles, programming buttons and more. Store your favorite user profile on the mouse using on-board memory.


Technical

Model Name: R.A.T. 1+

Model Number: MR01MCINBL000-0

Sensor Name: PAW3205

Sensor Type: Optical

DPI (Dot Per Inch): 2000

IPS (Inch Per Second): 30

Acceleration: 20G

Polling Rate: 1ms

Shape: Ergonomic, Ambidextrous

Grip Style: Universal

Number of Buttons: 3

Adjustability: Palm Rest

Weight (g): 60

Length (mm): 107

Width (mm): 67

Height (mm): 37

Cable Type: Soft Rubber

Cable Length: 1.8m
Ultra Lightweight: only 60g
Adjustable palm rest adjusts to your preferred grip
Super low friction PTFE feet for fast gliding action
Non-slip side texture provides a steady grip
4-level DPI adapts to gamers' preferred speed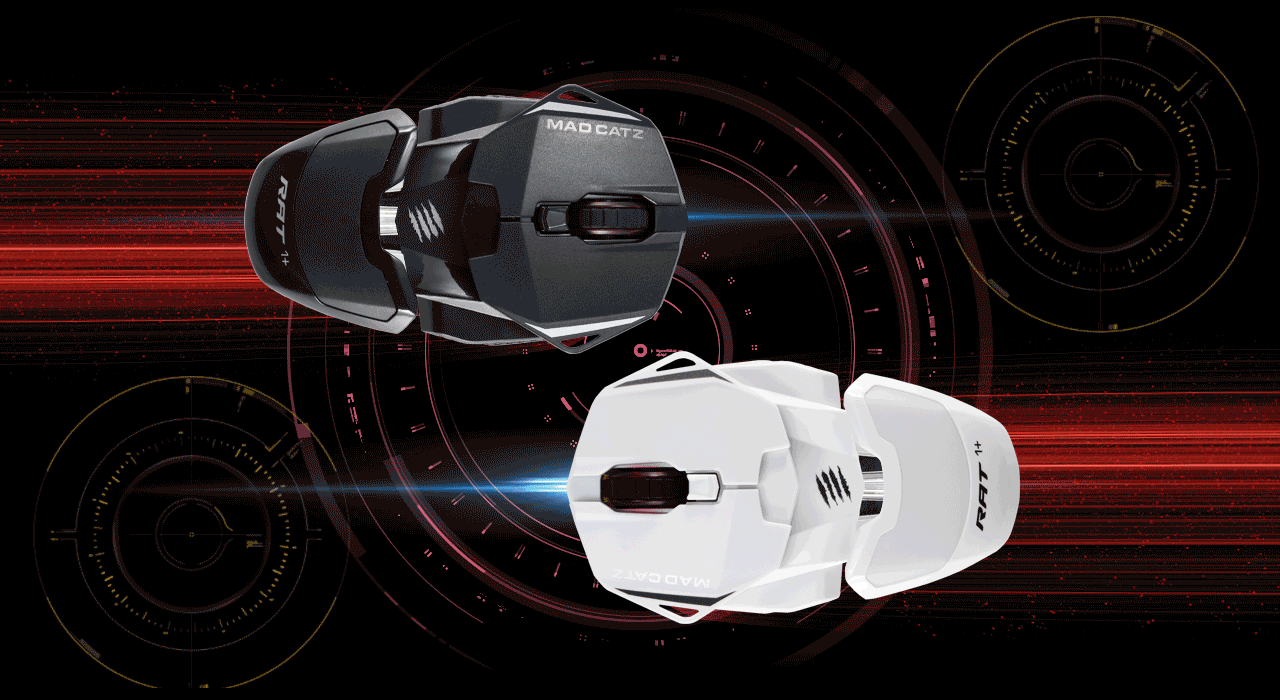 Payment & Security
Your payment information is processed securely. We do not store credit card details nor have access to your credit card information.