Description
Full Set! Everything you need is included in this bundle!
Trak Racer New and Improved TR160 MK4 GT SEAT Overview with an Unbeatable 5 Year Warranty!

With TR One Front Mounting Wheel Mount - Compatible models listed below
Trak Racer is the Official Simulator Supplier of Alpine F1 Team and Airbus Aircrafts.
Key Benefits of TR160: 
Rigid 160mm x 40mm thicker-walled Aluminium Extrusion Profile - Anodized Black
Side-Mounted Wheel Uprights with 160 x 40mm Heavy Duty Brackets
Shifter Mount and Over-sized Support Profile
Over 30 optional accessories
Compatible with TR One Wheel and Shifter Mounting Systems
The TR160, the King of the Rigs, has been designed with experience gained since Trak Racer started in 2008. The base structure is 160 × 40mm high-end aluminium T-Slot extruded profile, anodized in black. Your choice of wheel mount will be supported by 160 × 40mm high-end aluminium T-Slot extruded profile wheel uprights, also anodized in black and supported with Trak Racer-Signature Corner Brackets - mounted to the side for additional support.
Heavy-duty anodized black 90-degree brackets connect the frame and laser cut carbon steel plates allow you to attach your peripherals. The TR160 supports the strongest Direct Drive Force Feedback systems on the market and of course, is also Belt Drive Wheel Ready.
The TR160 is pre-drilled and for all popular steering wheels, pedals and shifters on the market and comes with your choice of 4 Stiffened Wheel Mounts for No-Flex Racing as well as options for pedal deck, shifter mount and more. 
The Trak Racer accessory range is also constantly evolving to offer over 30 add-on options including speaker mounts, monitor stands, bass shaker mounts, keyboard mounts and more. Designed and Engineered in Australia.
What's Included
Wheel Mount

 

- TR One Front Mounting Wheel Mount for Simucube, VRS, Accuforce, OSW, Mige, Fanatec Direct Drive Wheels (Podium, CSL and Pro) and more
Universal Aluminium Profile Pedal Mount with Heel Plate
Universal Gen 2 Shifter Mount and Over-sized Shifter Support
BONUS Rubber Feet to protect floors
Set of 10 Cable Ties
Red Coloured Strips
160mm x 40mm Black Anodized Aluminium Chassis
160mm x 40mm Black Anodized Aluminium Wheel Supports
All Mounting Screws, Brackets and Fixtures included
Assembly Tool Kit Included

Your Competitive Edge Against the World's Elite
Depending on your game you'll have an advantage against the worlds most elite drivers. Invest in the champions rig as trusted by thousands and gain a winning edge against the competition.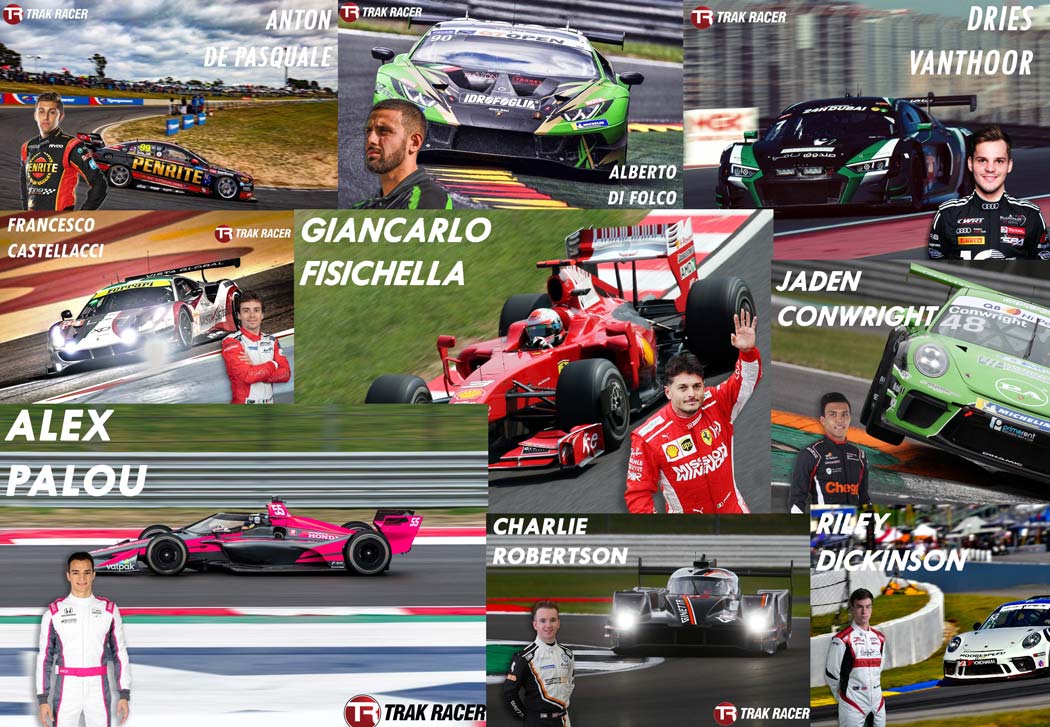 Payment & Security
Your payment information is processed securely. We do not store credit card details nor have access to your credit card information.